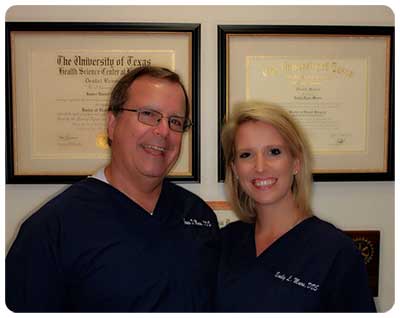 Welcome to Our Dental Practice!
As a practice focusing on general and cosmetic dentistry, our goal is to help you achieve not only your optimal oral health, but your most beautiful smile as well! At our office, you can expect a friendly staff, doctors who are both professional & compassionate, and an experience tailored for your comfort.
As a father-daughter team, we understand the importance of family and like to treat each patient as an extension of our own. We strive to provide state-of-the-art dentistry, ensuring that each patient receives the advantages of the best dentistry has to offer, all while in a relaxed, home-like atmosphere. Our office has helped enhance smiles in the the Upper Kirby & Greenway areas of Houston for over 35 years, and we look forward to serving the community for many more to come.
We hope to see you and your family soon!